Retrograde Bancassurance?

By Manoj Kumar, ACII (UK), CPCU (USA), ARe (USA), ARM (USA), FIII (India), MBA

President & Managing Partner, Bancassurance Consultants Worldwide Ltd. (BCWL)
Website: www.bc-worldwide.com | Email: manoj@bc-worldwide.com

This article was published in Policy Magazine in March/April 2010 Issue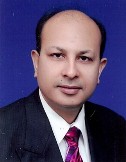 Recent phenomenon of some large financial conglomerates divesting their insurance activities might suggest a retrograde trend in Bancassurance. Giant institutions like ING, Fortis and UOB of Singapore have segregated their banking and insurance activities and sold off insurance businesses to return to basic banking. Allianz did the reverse and sold off its banking arm, i.e. Dresdner Bank to Commerzbank to maintain segregation between banking and insurance activities. Citigroup did it much earlier when they sold off their property and casualty business to St. Paul in 2004 and Life Insurance business to Metlife in 2005.

Looking Deeper

What does all this mean to Bancassurance? Has Bancassurance as a viable business proposition suffered in the aftermath of the recent financial crisis? Is it no longer a winning strategy for the banks?

A deeper look actually points to the success of Bancassurance as most of these disinvestments and de-mergers have actually helped banks to reinvent themselves under such testing times. Some of the key objectives for banks entering into insurance business have been 'spread of risk' and 'smoothening of profits'. Banks who divested their insurance portfolio achieved 'smoothening of profits' with the sales proceeds while banks who continue to be in the insurance business are meeting the objective of 'spread of risk'.

Some Case Studies

ING, the Dutch giant announced disinvestment of its insurance operations to repay the USD 14.9 Billion bailout by the government. The decision was actually thrust upon them by the regulators rather than the sell-off being part of a proactive business initiative to come out of troubled waters. The insurance business was profitable and constituted almost 50% of the balance sheet of the group. Had ING not have the insurance business under their belt, they could well have been following Lehman Brothers' path.

Allianz / Dresdner Bank group similarly did not abandon Bancassurance, it just changed the business model and moved from insurance risk taking model to distribution model. Allianz sold off Dresdner Bank to Commerzbank in order to acquire a majority stake in the new bank and to gain greater market access to distribute its products through a much larger distribution network. By taking this route, Allianz actually perpetuated Bancassurance rather than moving away as any onlooker would think. Bancassurance being a business concept allows for flexibility and creativity and Allianz used it to further their advantage.

Recently, United Overseas Bank of Singapore announced selling off its life insurance unit to Prudential. This disinvestment not only fetched huge sums of money to the bank, it also in return sealed a 12 year tie up with Prudential to distribute insurance products in Singapore, Thailand and Indonesia. This is yet another example of changing gears in Bancassurance and adjusting the business model to suit its requirements.

Back to Basics

Economic downturn has made organisations unsure of themselves and financial institutions in particular are forced to redraw their strategies. 'Back to basics' slogan is in vogue and extra baggage is being shed. There is no evidence to suggest however that objectives and rationale for banks entering into insurance business have undergone any change.

Bancassurance platform provides width to the banks in terms of the offerings it can make to its customers and tie them for a longer period. Bancassurance also provides a hedge between banking and insurance business as deficit at one place may be offset by the earnings at the other place.

A typical Bancassurance life cycle starts with the distribution model where banks just sell or distribute insurance products for a fee rather than participate in the risk. Such product offering comes from unrelated insurance companies and hence banks are insulated from the vagaries of the risk taking business and are assured of steady fee income. This is in contrast to the risk taking model where banks participate in the risk and reap benefits accordingly.

Under the current economic confusion also called as 'recession', when even the basic banking is under stress, clearly directors and senior managers are playing it safe by reverting back to distribution model.

Conclusion

The changed equation between banking and insurance businesses under the current circumstances does not indicate any paradigm shift in Bancassurance. Banks across the globe still continue to own insurance subsidiaries and get involved in risk taking business. Banks who want to play it safe, just distribute products for a fee. Banks still need fee income from the cross sale of insurance products and probably the need for such fee income is more acute now than ever.

Note: This article is copyright intellectual property of "Insurance Professional, i.e. www.einsuranceprofessional.com". Any part of this article may be reproduced only with the express reference to the author, i.e. "Manoj Kumar, ACII, CPCU" and the website. It will be helpful though not mandatory if the author is notified about the reference.

Leave Feedback / Write to Manoj Kumar
Read other Articles and Presentations by Manoj Kumar

Bancassurance Articles by Manoj Kumar
Bancassurance Presentations by Manoj Kumar
Other Insurance Articles by Manoj Kumar
Other Insurance Presentations by Manoj Kumar